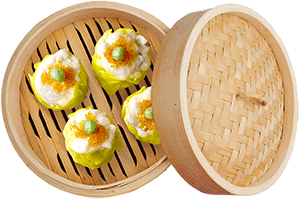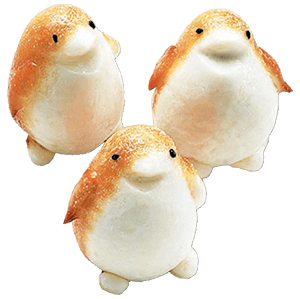 Popular Dim Sum
As pioneers in the art of Chinese cuisine, we constantly innovate by introducing new products, including mini mooncakes, Q Dim Sum, and Koi Fish Nian Gao, to Singapore over the years. We are well known for offering a unique dim sum menu that is extensive and regularly updated; children are enthralled by our cute and delicious animal-shaped dim sum, which come with names like Mr Penguin, Ninja Sotong and Dolphin Prince. Top dim sum choices among diners also include Custard Bun, Har Kau and Siew Mai.
In recent years, we have also done some product development to update our range of menu items – the ever popular Custard Buns with rich, creamy filling as well as Crispy Fish Skin with Salted Egg Yolk, have proven to be all-time favourites, among others.
Whether it's a cosy dim sum brunch with friends, a lunch to impress your corporate clients, or a joyous family celebration, you can count on East Ocean Teochew Restaurant to carry on the tradition of serving mouth-watering Teochew Cantonese cuisine using the freshest of ingredients.
This is our seasonal range. Kindly check availability with restaurant directly