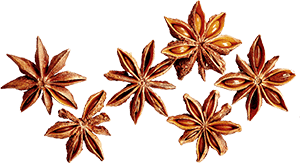 Chef's Recommendations
Among the traditional dishes picked by our regular diners as 'must-have's are the Roasted Pork Belly and Teochew Cold Crab. The sweet tastiness of many of the fish and meats in East Ocean's signature dishes are brought out by our experienced chefs with merely a pinch of salt, some pepper, ginger and sauce to accentuate the natural flavours perfectly.
For busy executives who prefer healthy, tasty soups and delicacies, we recommend our selection of signature dishes like the Steamed Bamboo Clam with Garlic and Chilli, Teochew Cold Roe Crab and Double Boiled Fish Maw Soup with Bamboo Fungus. Seafood lovers can look forward to satisfying their appetites too from dishes like the Lobster Sashimi, to the Seafood with Vermicelli in Claypot and beautifully cooked Whole Abalones. A wide range of wines are also available in East Ocean so as to augment our Chinese food offerings for a complete dining experience.
From time to time, our chefs will put together special menu items for our in-dining guests.  For details, please click here.